Teaching at Hurstpierpoint College
2018-19
Lower Sixth (Year 12, OCR, A-Level)
Dystopia: Nineteen-Eighty Four & The Handmaid's Tale
Vth from (Year 11, IGCSE)
Romeo and Juliet and A View from the Bridge
Remove (Year 10, IGCSE)
To Kill a Mockingbird, Imaginative Writing
Shell (Year 9)
Poetry of Conflict, Journey's End, Transactional & Recreative Writing
Tutor for Shell, Crescent House
***
Teaching at Cardiff University

Autumn 2016
Module Convenor for 2nd Year Shakespeare's Late Plays
(Pericles, Cymbeline, The Winter's Tale, The Tempest)
Spring 2016
Module Convenor for 3rd Year Shakespeare's Late Plays
(Pericles, Cymbeline, The Winter's Tale, The Tempest)
Teaching at the University of East Anglia
2014-15
Module Tutor for Reading Texts (survey tutorial English Literature module)
Three tutorial groups of six students
Lecturer and Seminar Tutor for 2nd Year Seventeenth-Century Writing Module 
One two hour seminar (16 students) a week, plus lectures on Jonson's Poetaster and Milton's Paradise Lost
Seminar Tutor for 2nd Year Shakespeare Module
Two two hour seminars (16 students) a week
Teaching at Cardiff University
2013-14
Lecturer for 2nd Year Elizabethan Shakespeare Module
Invited by module convenor, Dr Ceri Sullivan, to lecture on Henry V
Postgraduate Tutor for Medieval and Renaissance Literature
("Shakespeare's Comedies", "Beowulf in Context", "Epic and Romance", and "Geoffrey Chaucer")
Two seminar groups, teaching every week
Postgraduate Tutor for English Literature II
("Texts in Time, 1500-1800" and "Literature, Culture, Place")
Two seminar groups, teaching every week
2012-13
Postgraduate Tutor for Medieval and Renaissance Literature
("Epic and Romance", "Shakespeare's Comedies", "Geoffrey Chaucer", and "Beowulf in Context")
Two seminar groups, teaching every week
Postgraduate Tutor for English Literature II
("Texts in Time, 1500-1800")
One seminar group, teaching every fortnight (autumn only)
2011-12
Postgraduate Tutor for Shakespeare's Tragedies
(Second-year undergraduate module)
Three seminar groups, teaching every fortnight (spring only)
Also presented work for the MA modules, "Shakespeare's Tragedies", "Shakespeare Comedies", and the medieval and early modern module "Tragic Love"
2010-11
Postgraduate Tutor for Medieval and Renaissance Literature
("Epic and Romance", "Introduction to Renaissance Literature", "Geoffrey Chaucer", and "Beowulf in Context")
One seminar group, teaching every week
I was also the Postgraduate Representative for Medieval and Renaissance tutors on the School Teaching & Learning Quality Committee
2009-10
Postgraduate Tutor in Medieval and Renaissance Literature
("Epic and Romance", "Introduction to Renaissance Literature", "Geoffrey Chaucer", and "Beowulf in Context")
Two seminar groups, teaching every week
2008-9
Postgraduate Tutor in English Literature
("Addressing the Past", "Introduction to the Novel", "Poetry", and "Reading and Identity")
One seminar group, teaching every week
Marking of Assessed Work and Essay Feedback at Cardiff University
I provide written and oral feedback individually on formative writing for all the modules I tutor for. My marking of assessed work includes the following modules:
2013-14 "Literature, Culture, Place", "Geoffrey Chaucer", "Epic and Romance", "Texts in Time, 1500-1800", and "Shakespeare's Comedies"
2012 "Addressing the Past"
2010-11 "Introduction to the Renaissance", and "Beowulf in Context"
2009-10 "Introduction to the Renaissance", and "Addressing the Past"
2008-9 "Poetry", "Addressing the Past", and "Introduction to the Novel"
Teaching at the Royal Welsh College of Music and Drama
2011-2012
Part-Time Lecturer in Theatre History (Shakespeare)
Running four two-hour sessions (repeated for a second group) on "Shakespeare's World", a course I designed for 2nd year BA Acting students
I. Theatre and Pastimes in Shakespeare's London
II. Acting and Audience Expectations in Shakespeare
III. Representing Beliefs in the Theatre
IV. Living and Dying – Fashion and Self-Fashioning
Texts included extracts from the medieval plays Cain and Abel, The Second Shepherd's Play, Everyman, and Mankind, and the early modern plays As You Like It, Bartholomew Fair, Doctor Faustus, Hamlet, Henry V, A Midsummer Night's Dream, Macbeth, The Merchant of Venice, Othello, Pericles, Troilus and Cressida, as well as Leo Africanus's A Geographical Historie of Africa and Thomas Heywood's Apology for Actors. The course also included several extracts from Shakespearean films.
Teaching at Cardiff Metropolitan University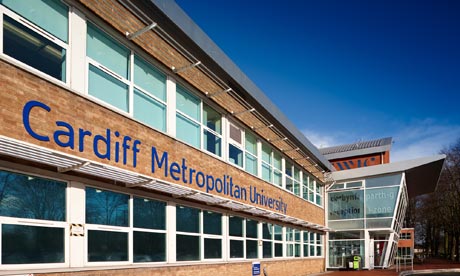 Spring 2011
Hourly Paid Lecturer in English (Shakespeare)
I was invited to lead four seminars at Cardiff Metropolitan University for their third-year undergraduate Shakespeare module. I chose to look at expectations of Shakespeare's plays, and specifically Twelfth Night.
Associate Fellow Status of the Higher Education Academy
In 2011 I successfully passed the discipline specific Learning to Teach in Higher Education course designed to support small-group teaching, involving: Two years' reflective teaching practice; workshops on marking assessments and small group teaching; six sessions on pedagogical topics, such as questioning skills and feedback; assessed via a large portfolio and a reflective teaching practice essay. Following completion of the course, I was awarded Associate Fellow status of the Higher Education Academy